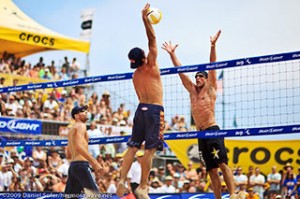 Hermosa Beach is a perfect city for your next beach vacation. Nestled in between Manhattan Beach and Redondo Beach, Hermosa Beach is perfectly located to all amenities in the South Bay.
Hermosa Beach has a younger demographic in comparison to the two other cities and has a happening nightlife in the downtown area which is steps away from the sand. There are a great variety of bars, upscale restaurants and coffee shops along with perfect shopping amenities off of the famous Pier Ave. Pier Ave has been newly renovated with beautifully lined palm trees that lead a visitor to the pier.
This city has a striking white sand beach that has volleyball courts and a bike/walk path on the famous Strand. The Strand boosts magnificent homes that overlook the Pacific Ocean with no obstructions. A visitor can choose to roller blade, skateboard, walk, run or just lay out under the beautiful California sky.