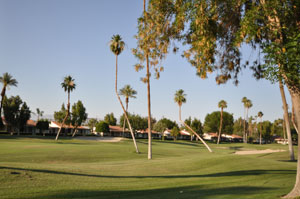 Rancho Mirage is nestled along the Santa Rosa Mountains and offers a visitor an unforgettable golfing, relaxation, shopping and dining experience. Experience exquisite golf courses such as Rancho Las Palmas Country Club & Spa, Mission Hills North, Rancho Mirage Country Club, and The Westin Mission Hills Resort & Spa make Rancho Mirage a golfer's retreat. Also provided at many of the resorts are sanctuaries of peace at the spa to unwind.
The River is a shopping and entertainment center located on Highway 111 that has a beautiful water feature running throughout the complex. Shop at the boutiques and spa shops before you eat at one of excellent restaurants on the waterfront.
Famously, Rancho Mirage hosts the Kraft Nabisco Championship at the Mission Hills Country Club. This championship is the first LPGA major of the year with professional women golfers at their best.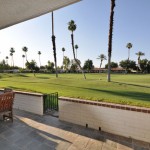 Perfect Vacation Rental and Long Term ID: 103
3 Bedrooms | 2 Bathrooms | Sleeps 6
City: Rancho Mirage | Neighborhood: Palm Springs Area
Development: Rancho Las Palmas
$200/ Per Night $1150/ Per Week $3500/ Per Month