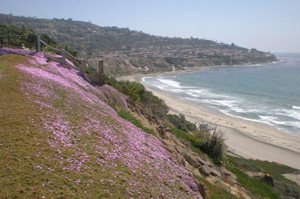 Redondo Beach is a dynamic city that will fit the needs of any traveler looking for a home away from home.
In the southern region of Redondo Beach, there is a busy marina and harbor. If you have your own boat, then bring it on your vacation or if not, then you can rent one out! There are fabulous ocean cruises to enjoy the Pacific Ocean or to watch majestic whales and dolphins swim by. There is a famous pier that was featured in the television series "The OC" and also has many shops and eateries. There is also a strip of cute shops, causal coffee shops and fantastic dining in an area called The Riviera Village. If you are looking for more recreational activities with a view, you can travel down to the sand to play volleyball, play in the ocean or take a run on The Strand.
In the northern region of Redondo Beach, there is the South Bay Galleria mall that contains an abundant amount of stores and department stores that will accommodate any shopper.